1. Favorite Movie:
You mean I have to pick one?! My all time favorite movie is The Family Stone. I watch this movie every Christmas Eve and I cry every. single. time. Good movie.
2. Favorite Hobby:
Running. I miss it, but I had to give it up per doctor's orders a few months ago. I hope to pick it back up... gradually... after our baby/babies are born.
3. Favorite Place That You've Traveled To:
Umm... Jamaica please?! My husband and I went to the Sandals Whitehouse resort for our honeymoon. It was absolutely beautiful, relaxing, and just all around an amazing time.
4. Dream Job:
A job close to home. I've always had at least a 35min - 1 hour commute to work at every job I've had since college. OR a bakery owner. I've always thought it looked fun to decorate cakes for a living. Call me crazy.
5. Favorite Item In Your Closet:
Shoes. Shoes. Shoes. I LOVE shoes! I've had an obsession with shoes since I was a little girl. I get it honest though! Both of my grandmothers are also shoe fanatics. It really is a beautiful thing. Luckily, my husband accepts my obsession.
6. If you were stranded on a desert island and could have one item what would it be?
Considering I have long, wavy, frizzy hair... I'm going to need a hair tie please.
7. Favorite Celebrity:
*Scratches head*.... I can't really think of a "favorite". Let's go with Rachel McAdams here too, shall we?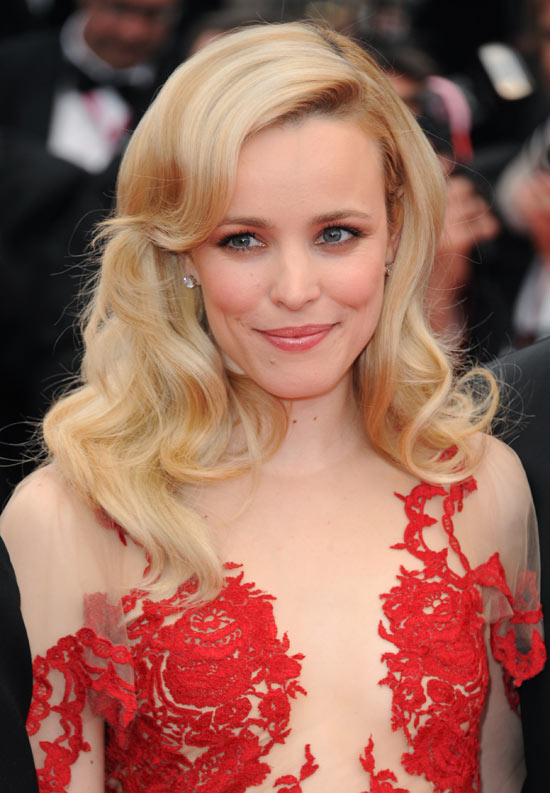 8. Favorite Food or Drink:
Right now I cannot get enough chips and salsa. So for this week, my favorite food is chips and salsa. Last week it was pimento cheese sandwiches. Next week it will probably be something else.
9. Favorite Blog:
The very first blog I ever read was Caroline's In Due Time. She really lit the fire in me to document my journey and get everything out. So check her out. She's an inspiration and her ministry will touch your heart.
10. Something that makes you genuinely happy:
*Cheesey Alert* Coming home and seeing my husband after we've both had a long day at work.